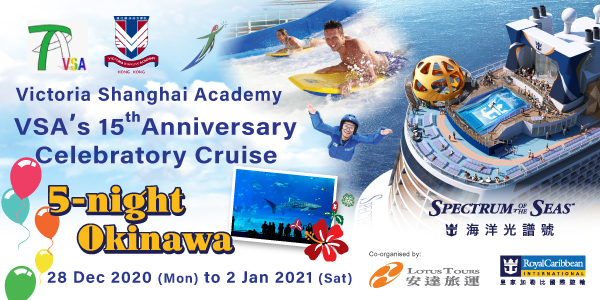 Spectrum of the Seas℠
The first in the Quantum Ultra class of ships
In Celebration of Victoria Shanghai Academy's 15th Anniversary,Lotus Tours offer special discount !
Enjoy special discount offer for any purchase of Royal Caribbean International Cruises-Spectrum of the Seas, 5 night Japan (Okinawa) Sailing!Departure from Hong Kong on 28 Dec 2020, and we will have celebrating programs such as 55th Anniversary Celebration Performance, dancing party on cruise and farewell dinner.
Welcome to join us by filling the below registration form!
The next in the award-winning Quantum Class line-up, Spectrum of the Seas℠ is a Far East adventure full of feats and firsts designed with our Chinese guests in mind.
Feel your adrenaline levels rise in the Sky Pad℠, a bungee trampoline experience that adds virtual reality to the mix. Watch as robots craft a custom juice creation for you at the Bionic Bar. Elevate your stay in one suite of our Suite Club, the most luxurious accommodations at sea with access to a variety of exclusive facilities. Or change the way you make family memories in the Ultimate Family Suite, an expansive, multi-room retreat complete with its own insuite slide and cinema which also doubles as a karaoke stage.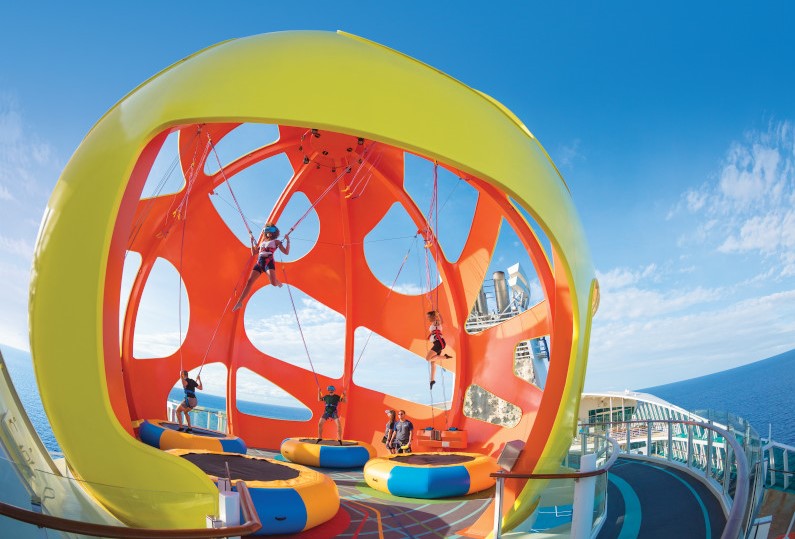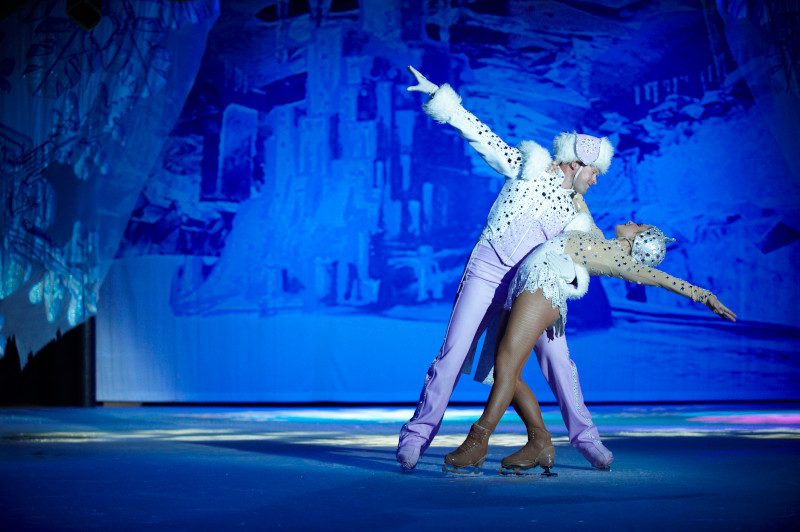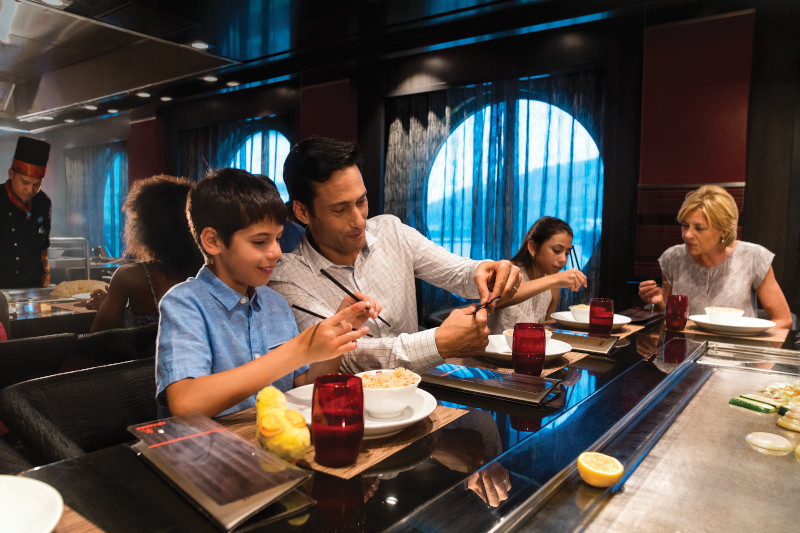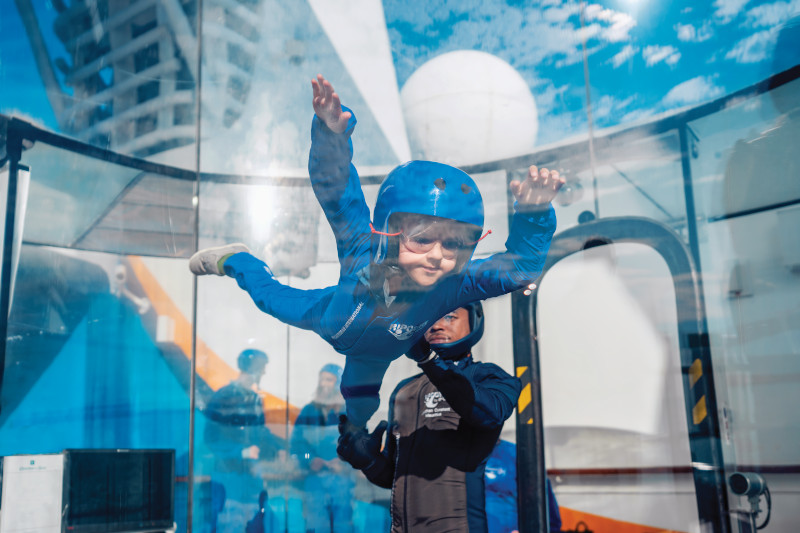 Interior Stateroom (2W/4V/2V/1V/3V)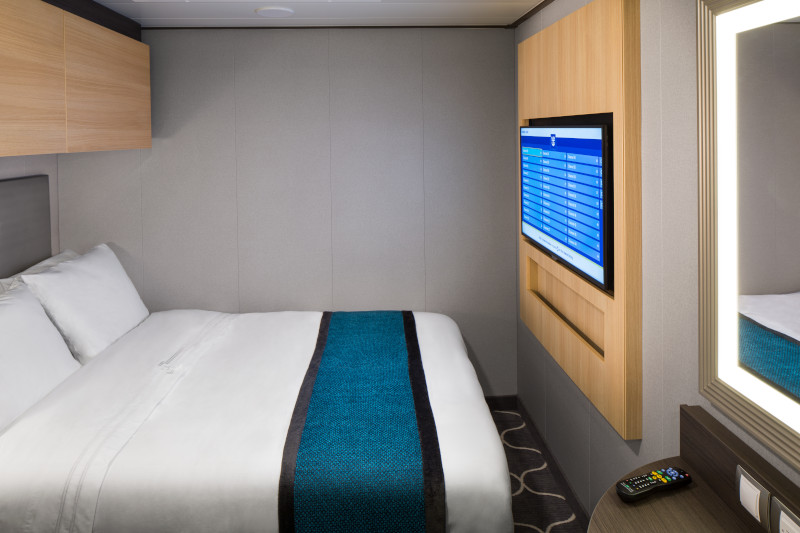 | | | | |
| --- | --- | --- | --- |
| Category | Size (sq.ft) | Deck | Max Occupancy |
| 2W | 101 | 13 | 1 |
| 4V | 166 | 7-12 | 2 |
| 2V | 166 | 3, 7-13 | 2 |
| 1V | 166 | 8-11 | 4 |
| 3V | 166 | 7, 8, 10, 12 | 4 |
Interior Stateroom with Virtual Balcony (4U/2U/3U/1U)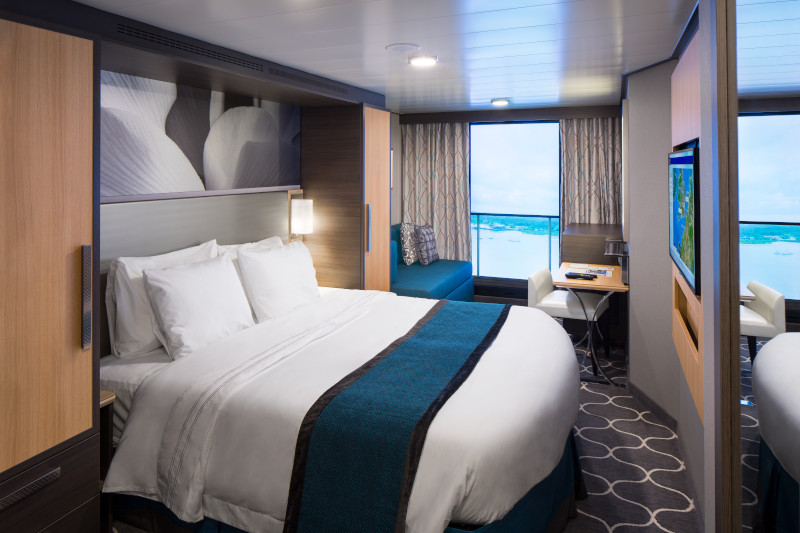 | | | | |
| --- | --- | --- | --- |
| Category | Size (sq.ft) | Deck | Max Occupancy |
| 4U/2U | 166 | 9-10 | 2 |
| 3U/1U | 166 | 9-10 | 4 |
Oceanview Balcony  (2N/3N/1N)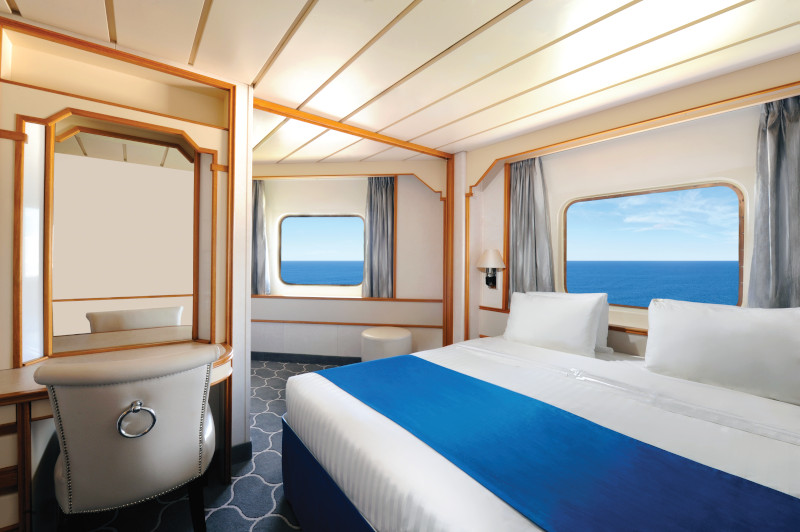 | | | | |
| --- | --- | --- | --- |
| Category | Size (sq.ft) | Deck | Max Occupancy |
| 2N | 182 | 3 | 2 |
| 3N | 182 | 8,9 | 4 |
| 1N | 182 | 3 | 4 |
Oceanview Balcony (8D/4D/6D/2D/7D/3D/5D/1D/4C/2C/1C)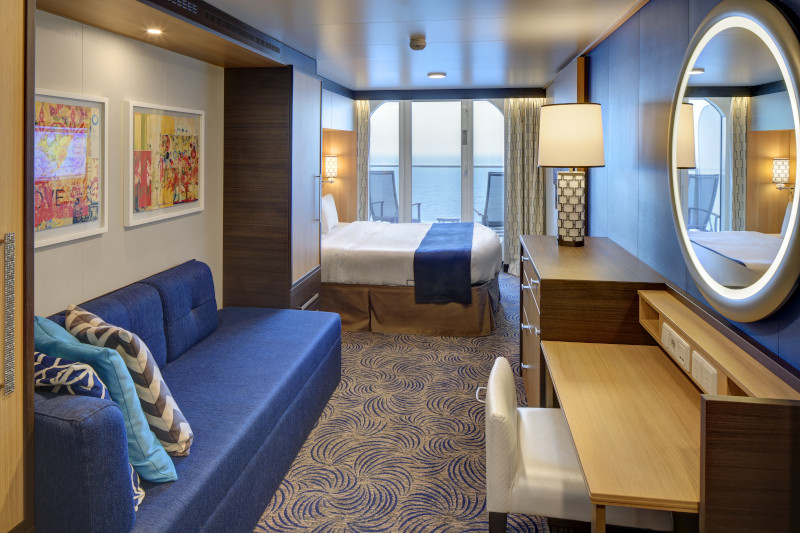 Category

Size (sq.ft)

Deck

Mac Occupancy

8D/4D

198  Balcony 55

6-9

4

6D

2D

198  Balcony 55

8-13

7,9-13

2

7D

3D

198  Balcony 55

7-9

6-9

4

5D

1D

198  Balcony 55

8-13

10-13

4

4C/2C

177  Balcony 65

6-13

2

1C

177  Balcony 65

7-13

4
| | | | |
| --- | --- | --- | --- |
| Category | Size (sq.ft) | Deck | Max Occupancy |
| J4 | 276 Balcony 81 | 6-13 | 2 |
| J1 | 276 Balcony 81 | 6-13 | 4 |
| BG | 198 Balcony 55 | 13,16 | 2 |
| JG | 276 Balcony 81 | 15,16 | 2 |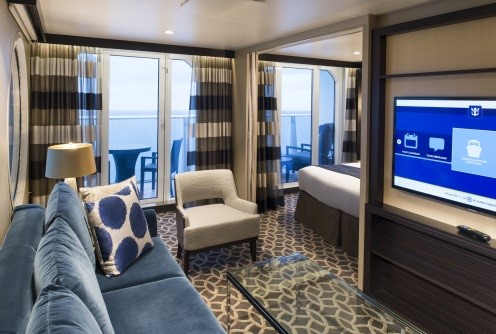 | | | | |
| --- | --- | --- | --- |
| Category | Size (sq.ft) | Deck | Max Occupancy |
| GS | 388 Balcony 109 | 13 | 2-4 |
| OS | 541Balcony 259 | 15,16 | 2-4 |
| GL | 696  Balcony 216 | 15 | 2-4 |